Many people travel to Kansas in search of a Rio Grande turkey. Kansas has Easterns, Rios and hybrid birds across the state. Generally, Easterns predominate in the eastern 1/3 of the state next to Missouri. The true Rios are limited to the south-central, south-west and north-west parts of the state. KDWP put together some maps showing the general ranges of the different subspecies.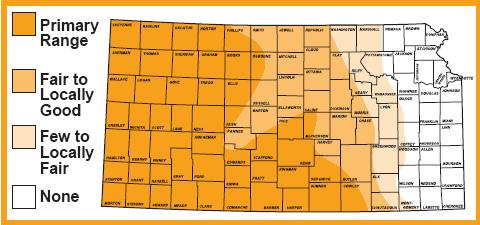 Rio Grande Range -- (above)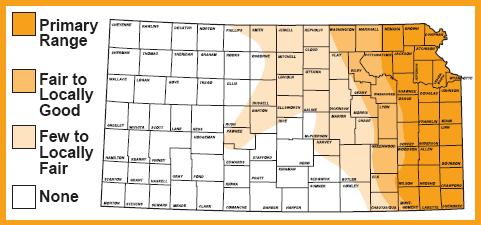 Eastern Wild Turkey Range
As you can see, there is an overlap in ranges which is defined by the 2 lighter colors on each map. If you want to shoot a pure Rio or a pure Eastern, stay in the Primary Ranges or the dark Orange areas on the map. The rest of the state has hybrid birds.
I do most of my hunting in a county that contains both Eastern and Rio/Eastern hybrid birds. I've seen some birds that look completely like a Rio but the majority look like Easterns. What's interesting is that even within the same flock, there may be birds that look like a true Eastern standing by a turkey that looks like a Rio Grande so you never know what you might get.